Enhance your engine's performance on the track in Mooresville with our newly re-designed 351w water pump.
You need a 351w water pump for your hot rod, but you don't want just any water pump. Here at Adams Performance Pumps, our water pumps are engineered specifically for the small block Chevy crate engine and designed to provide the outcomes you need, whether you love taking your car out for a ride in Mooresville, North Carolina, revving up for a short spin, or racing on the track.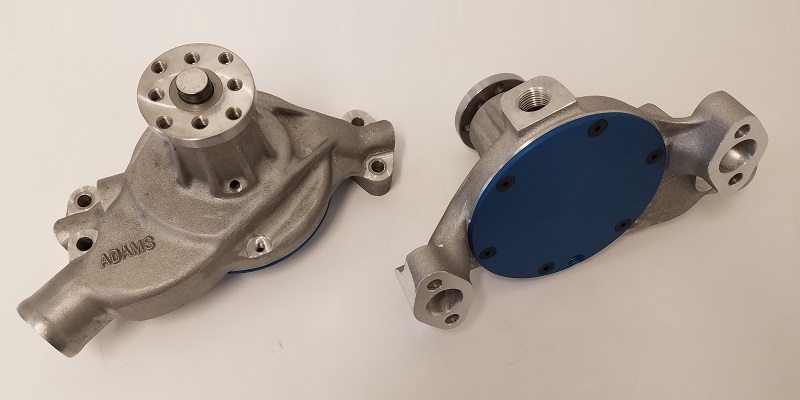 Our 351w water pump features a newly re-designed twin diffuser. After taking into account superior design considerations and performing extensive testing, we came up with a pump that's more reliable, lighter, and consistently provides a higher water flow rate than any other pump out there on the market.
Thanks to our expertise in the aftermarket parts industry, we know that superior water flow management is what you need for a cooler engine. Since excellent water flow ensures heat travels from all the metal engine surfaces and yields a greater down force, you need water flow that promotes proper cooling and optimum performance. Our 351w water pump is the answer, thanks to its innovative impeller design and light weight.
Take your hot rod to the next competitive level by equipping it with one of our exceptionally designed and engineered water pumps! For further information about adding a 351w water pump to your car or what sets our pumps apart get in touch with us at Adams Performance Pumps today.
---
At Adams Performance Pumps, we sell high-quality 351w water pumps in Mooresville, North Carolina, with shipping available across the United States.